Keynote Speakers
Bridgette Carr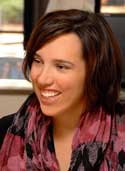 Bridgette Carr has dedicated her career to advocating for the rights of human trafficking victims and advancing comprehensive domestic and international anti-trafficking policies. Her work focuses on driving paradigm shifts in the way human trafficking victimization is perceived and addressed, and helping reintegrate victims by developing legal solutions that address the complex issues of coercion and victimization around compelled service and its aftermath. As the founding director of the University of Michigan Law School's Human Trafficking Clinic, the first clinical law program solely devoted to addressing this issue comprehensively, Professor Carr, her colleagues, and a new generation of trainees have provided free legal services to victims since 2009, supporting the wide-ranging needs of men, women, and children, both foreign nationals and U.S. citizens, who have been victimized by a range of trafficking crimes.
Andy Soper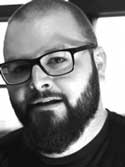 Andy Soper is the Founder of the Manasseh Project, a program designed for community education and advocacy for victims of Human Trafficking and HQ — Grand Rapids' Runaway and Homeless Youth Drop-In Center. After earning a Master's Degree in Popular Culture from Bowling Green State University, he taught at BGSU and Cornerstone University before beginning work with abused and neglected children in both Residential and Community Programs at Wedgwood Christian Services. He now operates Five Arrows Consulting with his wife Marcy, working with multiple projects around the world to ensure that children are protected, honored, and allowed to flourish.
Featured Speaker
Joyce Dixson-Haskett, LMSW, ACSW
Joyce Dixson-Haskett, LMSW, ASCW, is a front-runner in the advocacy for children of incarcerated parents with her clinical model: Levels of Response to Traumatic Events (LORTE). Joyce holds a Master's in Social Work from the University of Michigan, but more importantly, she was an incarcerated mother for 17 years. Joyce began fighting for the rights of women and their children while behind bars and continues to work diligently on behalf of this population. She is also a leading advocate in the fight against human trafficking. She is the author of L.O.R.T.E.: A Vital Aid in Serving Children of Incarcerated Parents, and is published in Women at the Margins: Neglect, Punishment, and Resistance, in addition to numerous articles, speaking engagements, and trainings. She is the mother of two sons, Vernell and Charles, and resides in Bloomfield Hills with her husband of 14 years, Walter.
Breakout Session Presenters
Diane Baird, MSW

Diane Baird has worked at Samaritas (formerly known as Lutheran Social Services of Michigan) for fifteen years. She has a Master's Degree in Social Work from Michigan State University. Diane is experienced in working with Refugees, Asylees, Cuban and Haitian Entrants, Victims of Human Trafficking, unaccompanied children and others diverse populations. Much of her work has been with refugee unaccompanied children from across Africa, the Middle East, Asia, and Central America. Diane is a trainer for the Michigan Human Trafficking Task Force and speaks frequently throughout Michigan on the issue of human trafficking, as well as other refugee and immigrant issues.
Trooper Tressa Duffin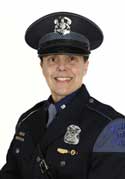 Trooper Tressa Duffin has been a Michigan State Police (MSP) Trooper for nearly 23 years and a Community Service Trooper for the past five. She has educated hundreds of citizens and students on topics like bullying, sexting, drug abuse, and safe driving. She has been instrumental in bringing awareness on the issue of human trafficking, an area of her true passion, to the citizens of Michigan. Trooper Duffin is a founding member and served as chairperson of the Monroe County Anti Human Trafficking Coalition for the past two years. She is a member of the Michigan Human Trafficking Task Force, the Adrian Human Trafficking Task Force, and a member of Senator Judy Emmons' Citizen's Advisory Board on Human Trafficking. In January 2016, Trooper Duffin worked with survivor Theresa Flores to help facilitate a first of its kind human trafficking survivor retreat. She has been recognized for her work, winning the "GROW" Monroe 2015 Philanthropist of the Year Award, the Liberator Award, the MSP Director's Community Impact Award, the Monroe County Everyday Hero's Law Enforcement Division Award (March 2016), and the Monroe Soroptimist's Ruby Award.
Cherie Sammis, DBe, RN, NP

Cherie Sammis currently serves as the Director of Ethics Integration for Ascension Health Michigan. In this position, she is responsible for the overall planning, operation and evaluation of clinical and organizational ethics education, training, consultation, and integration throughout the state. She previously served as a clinical expert and advisor for the US Conference of Catholic Bishops in Human Trafficking, and she first encountered the problem while working as a nurse practitioner in Washington, DC. Cherie also has spoken as a guest lecturer in regional and national forums of government, hospital and national health systems, physician and nursing organizations, and non-governmental organizations to promote community awareness and identification of human trafficking victims in healthcare settings. She received her Doctor of Bioethics from Loyola University in 2013.
Hilary Chester, PhD
Dr. Chester directs the U.S. Conference of Catholic Bishops' Anti-Trafficking Program. The ATP has several initiatives, including a national education and awareness raising campaign directed to immigrant communities; a federally funded program to deliver stabilizing and sustaining services to foreign national victims of human trafficking; a federally funded project to build global awareness and the capacity to respond to victims of human trafficking and exploitation in the maritime industries; the ongoing development and delivery of training curricula to national and international entities, including law enforcement, advocacy and service providers; evaluations and quality improvement planning for service delivery and outreach programs; research and advocacy. The ATP consults for the US Government on child trafficking cases, and responds to technical assistance requests. Dr. Chester has over 12 years of experience working with vulnerable migrants, including unaccompanied children, victims of human trafficking and refugees; program management, social science research and evaluation. She received her doctorate in Anthropology from Southern Methodist University.
Tracy S. Montgomery
Tracy Montgomery co-founded the Mid-Michigan chapter of the Michigan Abolitionist Project out of a growing need for awareness and education about sex and labor trafficking in the Great Lakes Bay Region of Michigan. The group organizes speeches, events, and training and has become a sought-after educational resource of shining a light on the atrocity and affects of human trafficking — and by providing actionable steps to combating it in Michigan and nationwide. Tracy is a musician, music teacher and a homeschool mom and is a graduate of Olivet Nazarene University in Bourbonnais, Illinois. She lives in Midland with her husband of 25 years and her two sons.
Panel Discussion
Panel Moderator: Sister Barbara Cline, FSE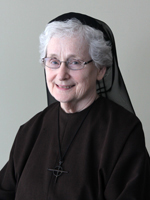 Sister Barbara Cline is a member of the Franciscan Sisters of the Eucharist. She currently works in the Catholic Diocese of Grand Rapids as the Director of Faith Formation. She has worked with Senator Judy Emmons to bring training and education to the Diocese on human trafficking. Previously, she worked with families in the United States, the Middle East, and North Africa whose children were premature or had disabilities. Sister Barbara has provided state training on recognizing the developmental issues of young children and has given numerous presentations, both foreign and local, on infant brain development, the signs of abuse and neglect, and the disguises of human trafficking. She has an undergraduate degree in Elementary Education from Viterbo College, a Master's degree in Pediatric Development from Michigan State University, a Master's degree in Theology from Catholic Distance University, and a doctoral degree in Special Education Administration from Michigan State University.
Jeremy Ashcroft
Special Agent Ashcroft began his career with the FBI in 2002 and was first assigned to the FBI's Chicago Field Office. During his time in Chicago, Special Agent Ashcroft's primary investigative assignments related to incidents of domestic terrorism and public corruption. In 2011, Special Agent Ashcroft returned home to Michigan when he was assigned to the Detroit Field Office's Lansing Resident Agency. Since returning to Michigan, Special Agent Ashcroft has handled a vast array of criminal investigations. Included among those investigations were the arrests and successful prosecutions of multiple child sex traffickers, a public official and multiple bank robbers. For more information on the FBI's efforts to prevent and investigate crimes against children please visit www.fbi.gov/investigate/violent-crime/cac.
Kelly Carter

Kelly Carter has been an Assistant Attorney General in the Criminal Division of the Michigan Department of Attorney General for almost 20 years with past assignments including the High Tech Crime Unit, Child Protection Unit and the Mortgage Fraud Unit. Just after Attorney General Schuette took office, she was tapped to join the new Human Trafficking unit where she prosecutes human traffickers. She has convicted nearly a dozen people under the state's human trafficking statute. In addition to prosecuting cases she has worked on behalf of Attorney General Schuette with various subcommittees of Michigan's Human Trafficking Commission, Michigan's Joint Anti-Trafficking Task Force and Michigan's Human Trafficking Task Force. She regularly contributes to the Attorney General's improvements to Michigan's law, testifying on over a dozen occasions before Michigan House and Senate subcommittees considering legislation involving child sexual exploitation and human trafficking. She also frequently trains on human trafficking throughout Michigan.
Jay Kommareddi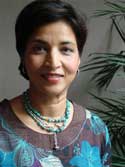 Jayashree (Jay) Kommareddi manages (part-time) an internal medicine practice in the city of Flint. She was appointed chair of the MI Human Trafficking Health Advisory Board by Governor Rick Snyder in early 2016. Previously, she was appointed by Governor Granholm to the MI Women's Commission in 2009 and served as chair of the human trafficking initiative from 2011 to February 2016. Jay is the Co-Founder of the Genesee County Human Trafficking Task Force where she served as Chair/Co-Chair of the Public Awareness and Community Outreach Committee for three years. Jay is a recipient of the Michigan State Medical Society Award for Community Service, the Dr. Clement Alfred Humanitarian award from the Community Foundation of Greater Flint, the Sybyl award and the Crime Victims Advocate Award from the Genesee County Prosecutor's office. She has a Bachelor's in Psychology & English from Delhi University and a Master's in Sociology from the Delhi School of Economics. She is married to Dr. Prasad Kommareddi and has two daughters Madhuri and Mallika.
Meredith Reese

Meredith Reese, Vice President of Treatment Programs, has been with Vista Maria since July 2003, and started as a therapist for the Special Care Unit and Unity program. Now as Vice President of Treatment Programs, she is responsible for providing leadership for the planning, implementation and management of all residential treatment and foster care programs. These programs provide hope, healing and housing for those who suffer from abuse, neglect, and trauma, including victims of human trafficking. In October 2014, Meredith received a Best Practice Leadership Award from the Michigan Department of Health and Human Services. She has a Master's in Mental Health Counseling with an emphasis in Marriage and Family Therapy from Western Kentucky University.